Update: Edward has continued with his challenge and has now completed 253.2km – exceeding his goal of 240km (150 miles)! Well done Edward!
Thank you to everyone that has donated – all of us at SKY are incredibly grateful as every donation will help us to continue to support our group members at this challenging time.
We will provide a final update on Edward's fundraising total soon!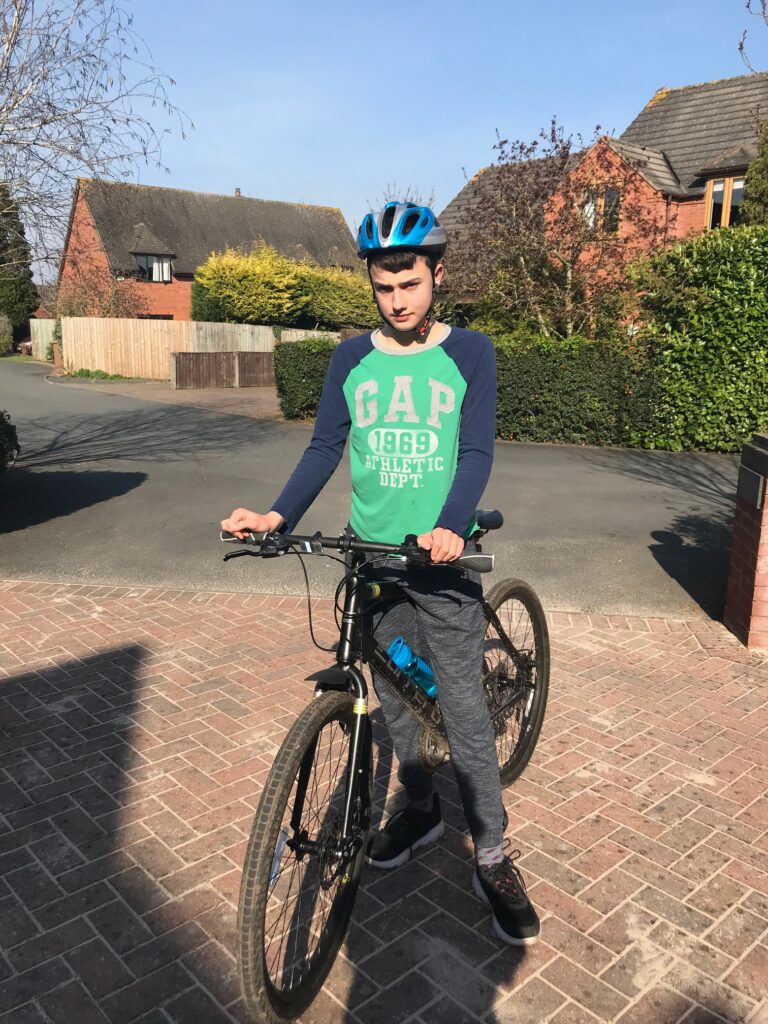 Edward (son of Sue and David Higgs, who have been members of SKY since the early days) has been challenged by his school to raise £100 during June/July for a charity of his choice.

Edward has decided he wishes to support SKY and has challenged himself to cycle 150 miles (240km) during this time. So far, Edward has cycled 49.36 km and is therefore well on the way towards his target. We will be providing an update on how far Ed has cycled each week so watch this space!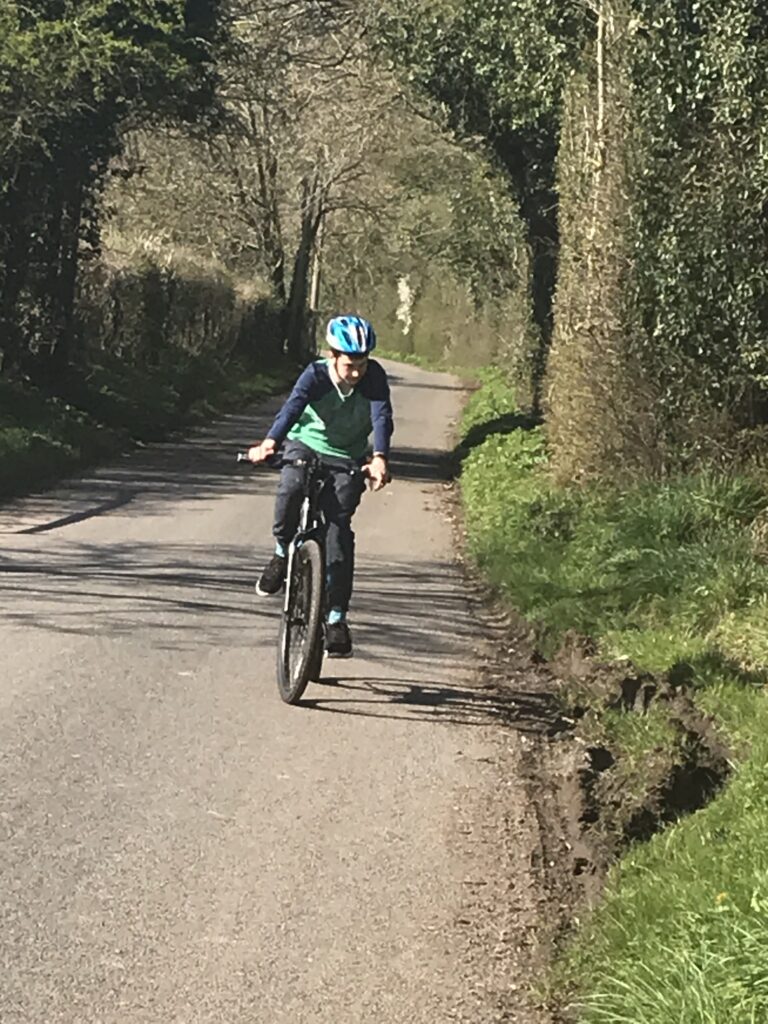 As SKY doesn't yet have a Justgiving account or equivalent, if you or anyone you know would like to sponsor Edward, you may wish to make a direct bank transfer to the Charity's bank account:

Account name: Special Kind of Youth
Sort code: 53-81-33
Account number: 85597074

If you do decide to do this, please add reference "Ed Cycle" to your donation.
If relevant and if you have time, to enable SKY to claim gift aid on your donation, please email Sue Higgs at davidandsuehiggs@gmail.com with the following details, which she will add to the Sponsorship and Gift Aid declaration form:

Your full name:
Your home address including postcode:
Donation amount:
Date paid:
If you can gift aid, this will help us to get an extra 25% on top of your donation. So for every £1 you donate, we will get an extra 25p from HMRC for no extra cost to you. For a donation of £10, this is £2.50!
IMPORTANT: To be able to claim gift aid, you need to be able to confirm that you are a UK Income or Capital Gains Taxpayer for this tax year 2020/21.

Please feel free to share this message with others you know.
Good luck Edward – and thank you from all of us at SKY!!